- evaluating the value and design of the Intelligent Oil Field

- quantifying volumes and risks associated with oil and gas supply fundamentals

- strategy insight for the E&P service sector



==============================================================================



The Financial Times ran an article by James Boxell titled

"

Digital dawn for Black-Gold Diggers

"

describing Shell's smart field efforts centered on the NaKika field in the Gulf of Mexico.

Bill Severns

, founder and principal of the Energy Consulting Group, was interviewed for the article and quoted extensively.

Below are key exerpts from that article



NaKika Development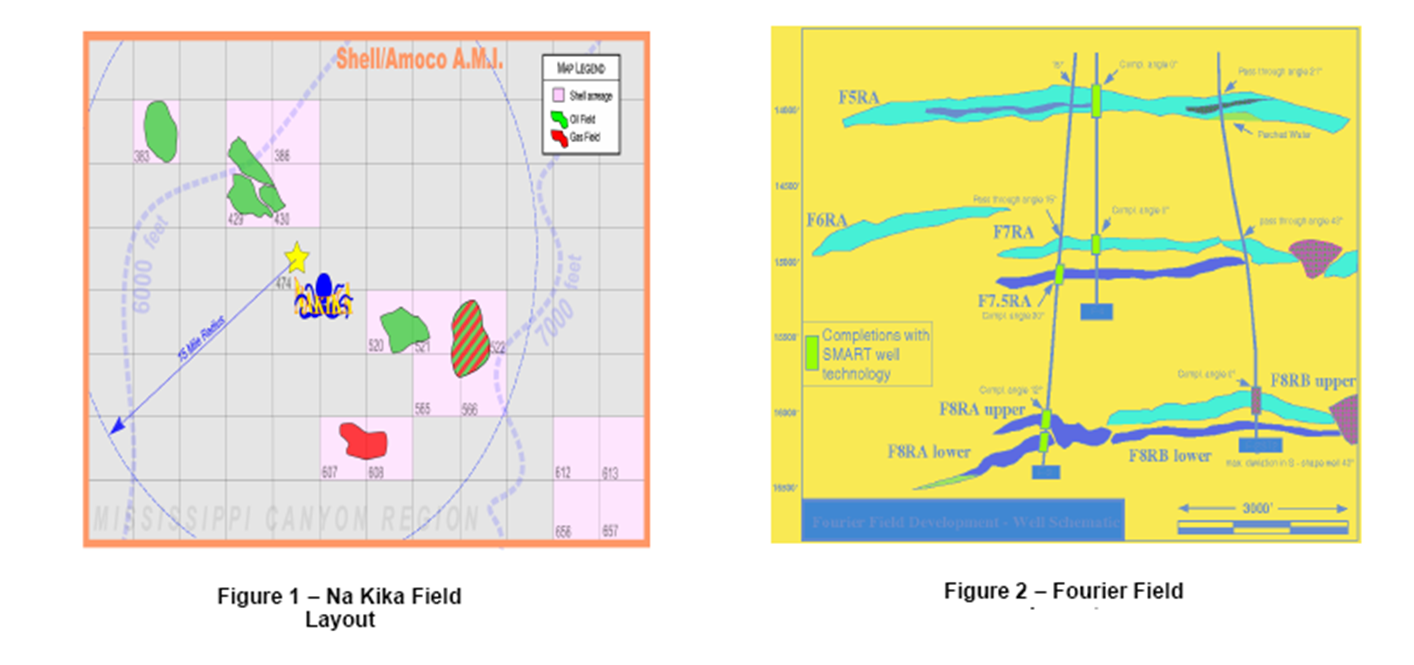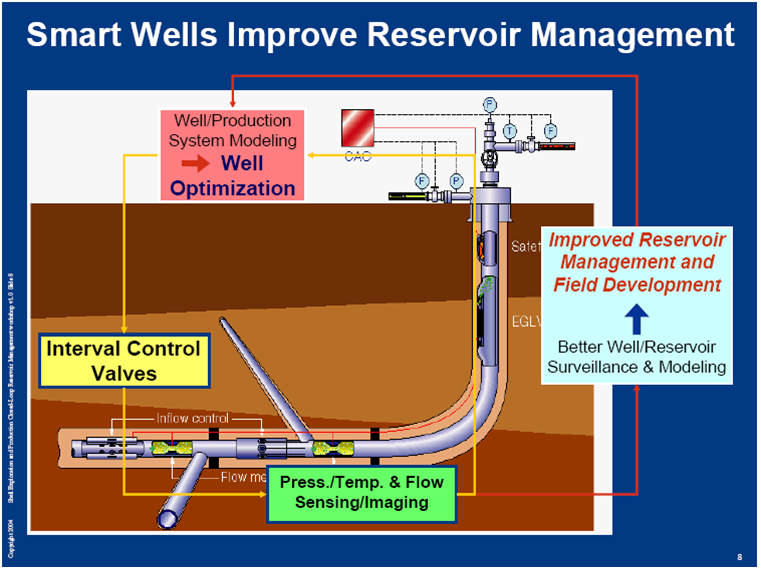 Article:
Digital dawn for Black-Gold Diggers
Below are key excerpts
"In a darkened room, a group of Royal Dutch/Shell technical experts don virtual reality goggles and reach for their keyboards to direct the drilling of an oilfield thousands of miles away. They are in the oil company's exploration and production headquarters in the Netherlands, but the oil lies beneath the Gulf of Mexico. They call up a startlingly detailed three-dimensional image of the subterranean Na Kika field, 6,000 feet beneath the ocean surface."
Elements of the intelligent oilfield concept
"The use of digital oilfields is sporadic but growing fast. According to Bill Severns, Managing Director of the Energy Consulting Group and the senior director at Cambridge Energy Research Associates (Cera), overseeing the Digital Oil Field effort, it has huge and largely untapped potential. "Companies could take 100 per cent of their fields, bring all that data back to one operation centre and bring in their best 300 technical people to run them." Virtual reality may be a familiar technology in other industries, but in the conservative oil industry it represents a breakthrough."


Improved Recovery
"Shell's need is greater than most given its reserves overbooking scandal last year. It claims that smart fields are helping. At the Iron-Duke field in Brunei, the technology has helped lift the amount of oil it expects to retrieve by 16 per cent. At Na Kika expected retrieval is up by one-quarter and daily production has risen 17 per cent.
According to Cera, average recovery from oil wells can be improved from 35 per cent to as much as 40 per cent through digital oilfields. Mr Severns says: "This may sound low, but in terms of global reserves it is a very big number."


Potentially astonishing cost savings
"Halliburton manages its drilling of 12 North Sea wells from its Stavanger real-time centre and has halved its number of offshore staff. Such moves can lead to "some astonishing cost savings", says Mr Severns. Advanced modelling techniques also increase the industry's attractiveness to graduates, says Hans Potters, head of Shell's reservoir surveillance team."
If the full article is no longer available, feel free to contact us at insight@energy-cg.com for a copy.
Click on the followig links for more specific Digital Oil Field articles/examples:
Intelligent Oil Field
Financial Times article
Offshore Engineer article
Associated Press article