Typical clients, include:
Producers

: valuation, reserves, costs, fiscal terms, portfolio optimization, risked economic analysis, performance benchmarking, country risk

Service firms

: product development, new product launches, competitor analysis, market sizing and growth

Private Equity firms/Family Offices:

oil and gas property valuations, market analysis, oil and gas operational expertise, access to drilling and operations experts, in-depth analysis of general industry trends, including well inventory levels, activity modeling, lease valuations
About Us
Bill Severns, founder and managing partner of the Energy Consulting Group, on what differentiates ECG
We know the E&P industry: We have experience in all phases of the upstream industry, including exploration, major project developments, market fundamentals, and

new

technology development and deployment.
Proven Winners: our consultants apply the techniques, skills and experiences learned while working for acknowledged leaders in business and E&P strategy, such as, Bain, Cambridge Energy Research Associates (CERA) and other leading firms.
Independence: we have no agenda other than delivering the best strategies for our clients.
Practicality: we believe a key and often overlooked component to strategy development is practicality, so our consultants factor implementation realities into the strategy crafting process.
Rigorous, fact based analysis: our consultants don't blindly accept conventional wisdom. They investigate and analyze until they have a fact base to support their insights and recommendations.An example is our global oil field database, which describes over 2200 major oil and gas projects from around the globe that have been or are being developed. We believe our North America frack and rig market analytical tools to be among the best in the industry, and allow us to help guide our clients through the ups and downs of those markets.

Tool kit: we use a variety of analytical tools to provide valuable insights. These include, but are not limited to, an extensive proprietary database of well and lease costs developed through our work for both oil and gas companies and private equity firms, and our in-house economic and decline curve analysis tools, which we believe to be among the best in the business, and which we use extensively for reserve determination, project/well economics and asset valuation.
Principal
William Severns

Bill is the founder and managing director of The Energy Consulting Group. As a senior director at the Cambridge Energy Research Associates (CERA), and while at Bain & Co., he successfully guided strategy efforts in the oil and gas and other industries for firms ranging in size from start-ups to Fortune 500 firms. Prior to obtaining an MBA from MIT, he was an engineer and engineering manager for ARCO, where he initiated and led a wide range of projects in the North Sea (One & Two), the front range of the US Rockies (coal bed methane), and in Indonesia (Offshore Bali).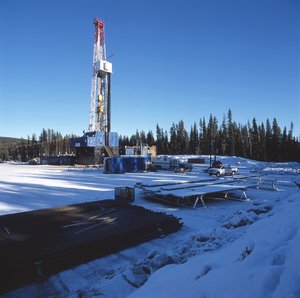 E&P Economics, Strategy, Oil and Gas Property Valuations, Reserve Quantification and Classification.

Economic Valuation Assessment Lens-EVAL is our proprietary, industry compliant, economic analytics platform, which we developed because we wanted flexible, easy-to-use tool to evaluate and cross compare the many different investment opportunities in the exploration and production segment of the oil and gas business. The analytical engine is integrated with the R statistical/graphics program to provide access to industry leading statistical tools for, among other purposes, performing stochastic modeling, and Monte Carlo simulations. After all, some call shale plays statistical plays, and the integration of R and EVAL has proved insightful for this very reason.

We have used EVAL to run innumerable evaluations of oil and gas investments of all types, including: light, tight oil prospects; shale gas wells; deepwater projects; LNG installations; and oil sands investments. Also integrated into the coding are modules to evaluate non-North American opportunities, such as those being developed under production sharing contracts (PSC).

Other uses have included determining minimum purchase/sales prices for A&D, modeling forward production profiles for investment analysis, incremental economics to evaluate the efficacy of introducing new technologies, and incrementally comparing investing in different asset types to determine how best to allocate limited capex budgets.

Because of the flexible architecture used to craft the analytical engine, we can easily modify it for the specifics of any upstream oil and gas situation.

Cost and Well Performance Database Our economic analyses for clients has generated a broad and deep database of cost and well performance for all E&P settings, but especially for the onshore North American nonconventional sector. Here our data ranges from the earliest days of the Barnett shale play, to the most recent multiwell, multi-horizon pads in the Delaware Basin.

Expertise in the ongoing transformation of the oil and gas industry due to rapid advances in policy and in technology.

Carbon Capture, Utilization and Sequestration (CCUS) ECG has extensive experience in assessing carbon capture and in evaluating carbon sequestration opportunities. We have built reservoir models for CO2 sequestration and have prepared and presented the economics for several sequestration projects. The economics incorporate the cost for new wells, well refurbishment, surface facilities, pipelines, the cost of CO, as well as revenue from state and federal tax credits. This experience has allowed us to upgrade EVAL to reflect the costs of carbon, if appropriate, on a produced barrel or produced mcf basis, as well as integrating the value of carbon mitigation strategies, including carbon offsets, CO2 tax credits and carbon sequestration. This upgrade reflects the current policy status quo regarding 45Q federal tax credits, and the current technological state-of-the-art involved in the capture, transportation, and sequestration of CO2, including emerging technologies such as direct air capture (DAC).

Frack_It is our proprietary upstream activity assessment tool/database. Frack_It gives us in-depth insight into the onshore North American drilling and fracking markets because it allows us to reasonably estimate activity as a function of oil and gas prices (and by extension for all manner of other oil field services and technologies, including coiled tubing, completion rigs, sand, trucking, etc.) Uniquely amoung such approaches, we have grounded it in the economics of the industry using EVAL.This allows us to not only forecast activity in the aggregate, but for over 50 individual shale gas and light, tight oil plays in both the US and Canada. The database is reflects our access to well files for fraced wells that includes wellbore schematics, directional surveys, AFE and "as spent" costs, drilling histories, completion summaries, which contain the activity logs describing the fracing operations for these wells. A small sampling of this information is located here, and a sample frack log, which presents details on injected volumes, pressures, rates, perforation intervals, etc. is presented here.

Intelligent Oil Field (IOF) While the Senior Director overseeing research for new oil field technologies at the Cambridge Energy Research Associates (CERA), Mr. Severns led the conceptual thinking and research for the Intelligent Oil Field concept (also called the Digital Oil Field of the Future (DOFF). He has been interviewed by Offshore Engineer, as well as the Wall Street Journal, Financial Times and AP news services about the IOF, and continues to stay abreast of how this concept has evolved over the years, and how it is currenlty being applied. For some examples of the intelligent oil field in action, please go to this link

Oil and Gas Supply/Demand Fundamentals

US Nonconventional Drilling/Completion Activity Portal- Data and information includes, rig counts, production levels, and activity maps. Innovative use of our web based 3D graphics tool more easily and conveniently presents this market data by play. (For those who might be interested, here are some other web based 3D examples that we have created to assist our clients.)

Link to Global Oil Supply/Demand Fundamentals Page

Key to our ability to differentially perform fundamentals analysis, especially for oil is our project database, in which we track major E&P projects from across the globe that we believe will contribute materially to oil supply. The database currently contains over 2300 projects covering a 20 year span, and includes where, when, who, type of project, oil and gas production profile, onshore/offshore, water depth, cost, and type of oil.

Link to US Natural Gas Supply/Demand Fundamentals Page

Topics covered include role of shale gas in the US supply story, growth of exports, increasing use of nat gas in the power sector, etc.

Emerging Demand Areas of Potential Significance - For example, we have investigated the demand implications of the growing use of methane as a fuel for reusable rockets by the likes of SpaceX and BlueOrigin, which based on comments by Mr. Elon Musk, has the potential to be as significant a contributor to demand for US natural gas as the emergence of the LNG export industry. See Methane use in Starship, the next generation rocket being developed by SpaceX in Boca Chica, TX. for more information.