E&P Strategy: Typical clients, include

Producers

: costs, fiscal terms, portfolio optimization, risked economic analysis, performance benchmarking, country risk


Service firms

: product development, new product launches, competitor analysis, market sizing and growth

About Us

Bill Severns, founder and managing director of the Energy Consulting Group, on what differentiates ECG
We know the E&P industry: We have experience in all phases of the upstream industry, ranging from exploration, to major project developments, to market fundamentals, to

new

technology development and deployment.
Proven Winners: our consultants apply the techniques, skills and experiences learned while working for acknowledged leaders in business and E&P strategy, such as, Bain (made famous by Mitt Romney), Cambridge Energy Research Associates (CERA) and other leading firms.
Independence: we have no agenda other than delivering the best strategies for our clients.
Practicality: we believe a key and often overlooked component to strategy development is practicality, so our consultants constantly factor implementation realities into the strategy crafting process.
Rigorous, fact based analysis: our consultants don't speculate, theorize or blindly accept conventional wisdom. They investigate and analyze until they have a fact base to support their insights and recommendations.An example is our global oil field database, which describes over 2000 major oil and gas projects from around the globe that have been or are being developed. We believe our North America frack and rig market analytical tools to be among the best in the industry, and allow us to help guide our clients through the ups and downs of those markets.

Tool kit: we use a variety of analytical tools to provide valuable insights. These include, but are not limited to, an extensive proprietary database of well and lease costs developed through our work for both oil and gas companies and private equity firms. We believe our in-house economic and decline curve analysis tools, which we use extensively for reserve determination, project/well economics and asset valuation, to be among the best in the business.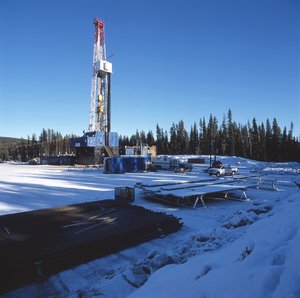 E&P Economics, Strategy and Oil and Gas Property Valuations

Reserve Determination, Classification, and Certification

Extensive and specialized expertise in the ongoing transformation of the oil and gas industry due to rapid advances in technology.

Oil and Gas Supply/Demand Fundamentals
Principal
William Severns
Bill is the founder and managing director of The Energy Consulting Group. As a principal at Cambridge Energy Research Associates (CERA), and while at Bain & Co., he successfully led strategy efforts in the oil and gas industry for firms ranging in size from start-ups to Fortune 500 firms. Prior to obtaining an MBA from MIT, he was an engineer and engineering manager for ARCO, where he initiated and led a wide range of projects in the North Sea
(
One

&

Two), the front range of the US Rockies
(
coal bed methane), and in Indonesia
(
Offshore Bali).